I love to be organized...always have, even as a child. Adding a husband, four children, a
bird
confused dog, and a puppy has made this part of me challenged, to say the least! Here are my favorite ways to stay organized. Please, pretty please...with chocolate on top...tell me yours in a comment! We are always on the go with school, work, scouts, piano, and sports...and I'm always looking for ways to stay on top of things. One of the hardest things for us to do (especially Hubby because he is SO good at so many things) is to pay other people for services (painting, furniture, etc.). As we've added more demands to ourselves, we've determined that our time is valuable. When determining whether to hire someone else, we like to give ourselves an hourly rate and determine whether or not it would be cost effective for us to do it ourselves or to hire someone else. Hubby could paint the entire house and do a beautiful job....but it might take 2 years for him to have the time to do it, so it was worthwhile for us to pay someone else to help with that. I could spend two hours at the grocery store or 15 minutes online, so it might be worth $5 extra to shop online.
(I'm not sponsored by any of the following...I've just had luck with them and wanted to share!)
Calendars/Wall Organizers
The Cozi App
: this one has been awesome for Hubby and I. We both have it on our phones and it syncs for us both each time one of us adds something. It has a calendar (each of us has our own color), reminders, a grocery list, and a place to store recipes. It's a little pricey, but for us it has been really worthwhile.
The Daily System
: This one we have in our hallway. It was a splurge, but it has been a blessing to have a place to throw each person's papers and possessions. We have a file bin for each of us, a dry erase calendar, and a magnetic chalkboard where we put important papers and appointment cards. You could certainly get crafty and go the DIY route for this one. Check pinterest for ideas.
To Do List: We have the large family version of this from AbbiesHouse on etsy.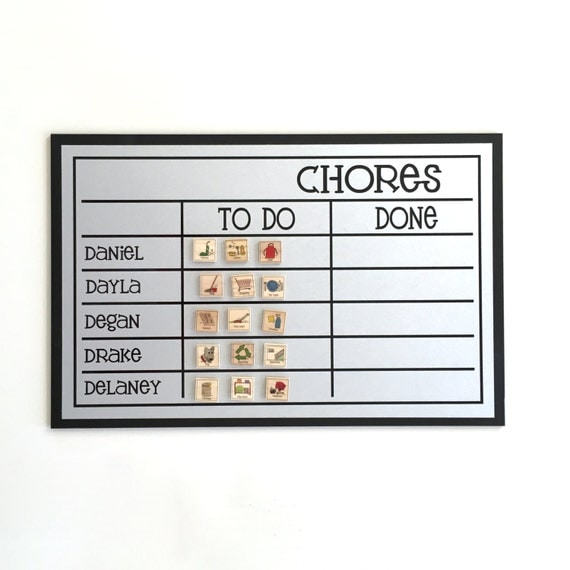 My Favorite Paper Planner
: I love a good paper planner. I may go all digital one day, but I like having something to write on for now, too...especially when I'm laying out my work schedule. After years of tweeking, I had success with making my own with a Circa cutter and a template from Polka Dot Posie. She had me at "polka dot". The graphics and fonts are very cute and it saved me a ton of time to buy a template with the dates ready to go. The layout works well for me to include both my home and work needs.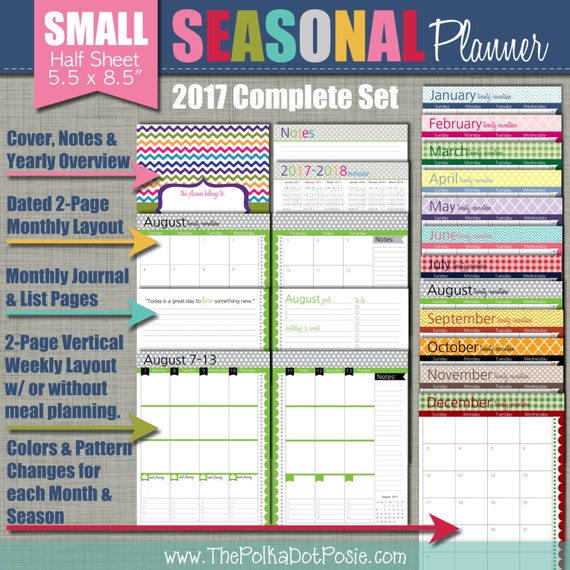 Getting in and Out of the House
Car Safety: This is one of my biggest struggles. A year-long ankle injury led to some much needed organization and creativity to make this as painless as possible for me. Both of my preschoolers need my full, undivided attention to get into and out of the car safely and into the house. I physically cannot carry them both (along with what feels like 87 pounds of mess) any longer...so I had to find strategies to help. Squirrel has no safety awareness in parking lots, so I'm constantly terrified he's going to get run over while I'm loading Puppy into the car. When I can't have my hands on him for those few seconds it takes to buckle, I've had success (so far) with the "Parking Pal". He happens to have a strong love for letters, so I got this one on amazon. I love amazon.....
Organization in the car:
This one has been harder and harder with each additional child, but it's going well right now.
Very Back- In the very back of my cliche mom-mobile swagger wagon, I have the following lined up like tetris pieces: a hard tote box filled with emergency clothes (a size too big for each child...because clothes aren't free), paper towels, diapers, and wipes; a stroller, and my rolling cart filled with work materials. Each child also has a "church bag" (a tiny tote from Lands End) that has stuff to keep them from acting like farm animals busy in the pews. I also have a roadside emergency kit in case I ever get stranded.
Middle- In the middle of my car, I keep a booboo kit with bandaids and other stuff like that. I keep a "chewy" for Squirrel because he has to have something to chew on or he will literally eat through his seatbelt. I also let them watch movies so I don't lose my mind. 3 kids ago, I never would have done that....now....forget it. I have had such a difficult time bringing the younger two in after preschool...and then had an epiphany the last time I was at Heaven With a Bullseye Target. I grabbed this laundry basket...now I throw all their backpacks, lunch boxes, and peed on clothing because this child will be 15 before he is potty trained gently worn clothing. The real puppy is super helpful with unloading...see??
Front- In the front of my car I keep these: a ziplock filled with nonperishable snacks that I can
throw at them when they act like deranged gremlins
lovingly offer when needed, hand sanitizer, sealed wipes (they have these at Target and Amazon and they don't dry out, woop woop!), and premade bags that we hand to homeless people or those in need (ours currently contain girl scout cookies thanks to a generous donor, hygiene supplies, socks, hand warmers, ponchos, water or gatorade, food with protein, and other personal items).
Meal Time
I love to cook...am so-so at it (all off my food is really ugly, but it usually tastes okay, so that's good right??? ;) ). Time is my biggest obstacle. I have found a few things that have helped, but I'd love to hear other ideas!!
Breakfast: Struggle...the struggle is real. I stink at breakfast. This is one of the ugliest times of day at our house. We are all tired, cranky, un-medicated (for those who take medicine for attention), in need of direction, naked (why are you still naked?), sticky (how are you already sticky when the day just started? they're always sticky...), and just in a hurry. This frustrates me because I want to send them off on a good note, not rushed, and happy. Today I accidentally whacked Yoshi in the face trying to help him up to wash his hands. Sigh....breakfast is a struggle. Aside from a medicine chart to make sure those of us who take medicine get theirs (I made this in microsoft excel and laminated it....mom or dad put their initial by the medicine so we don't accidentally forget or double-dose anyone)
Lunch: I'm okay on this one must of the time. There are four kids and two adults who need a packed lunch each week. I've conceded to allowing the older two to buy lunch on Tues/Thurs...but that still leaves too much math many other meals to pack. Some things that have helped are: Easy Lunch Boxes (again...amazon!)
Freeze-aheads: Lunch items you can freeze include: quesadillas, gogurt, pb&j (the trick to this one is pb on both insides of bread with jelly in the middle....then it doesn't get mushy!), and lunch meat sandwiches. I'd love to hear other ideas about freeze aheads, pretty please!!!
Dinner: I plan this one out for only 2 weeks at a time...one week isn't enough and anything more than 2 just never works for us. I also give in and either order or make frozen pizza on Fridays. Whenever I can, I double a recipe and throw the 2nd half in the freezer instead of doing leftovers- that way it gets eaten and I only have to clean up once. The crockpot works great...especially when you remember to put the food in and turn it on! Other ideas anyone?? I've also noticed during the one time I've ever been to Costco my most recent shopping trip to Costco...that they have gift certificates for restaurants at a pretty good discount (i.e. $100 for $80 or something like that).
This site
had a pretty monthly calendar if you happen to have Publisher. I've been filling in a couple of weeks at a time and it's worked well so far.
What are your favorite blogs or websites for busy family help and entertainment? In all my spare time (ha!), I enjoy:
http://www.iheartorganizing.com/
Pinterest
http://kitchenfunwithmy3sons.com/